Here are just some of the wonderful reviews we have received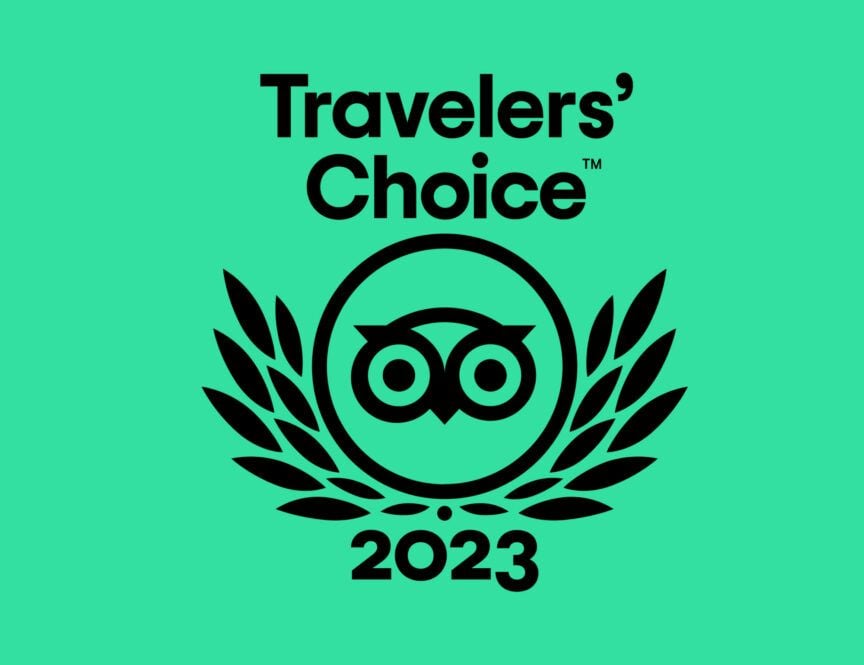 We have been recognised as Tripadvisor 2023 Travelers' Choice Award Winner! Our great traveler & diner reviews earned us a place again among travelers' favorites. This keeps us among the top 10% of all listings on Tripadvisor globally. Proud as punch of our team & business. Which would be nothing without our amazing customers and their loyalty.
Thank you to all our wonderful customers who give us such great reviews. We are so proud of our awards and ratings:
2023 Travellers' Choice Award Winner with Trip Advisor in the top 10% of restaurants worldwide!
Certificate of Excellence from Tripadvisor and a 4.5 rating
Visit Wales four-star rating
Visit Wales Best B&B South East Wales
Winner of Usk in Bloom for Best in Category Pubs and Hotels
AA Pub Guide top 20 pubs to visit in Wales
9.3 "Superb Category" by Booking.com
"What a fantastic establishment! - Really Dog Friendly
"Everything from the accommodation to the food was superb. Many hotels state "dog friendly" as a USP, however the owners and staff take this to another level. The beautiful room was so comfortable, with gorgeous views across the manicured garden, but the attention to detail for our furry four-legged companion was something else. Dog bed, wrapped up dog bowls and treats awaited Murphy in the room. The superb service didn't end there!! In the morning at breakfast I was then presented with my "full English "adorned with a candle. So thoughtful."
"We visited The Greyhound for lunch with two friends The compliance with Covid regulations was excellent from the moment we entered and we felt very safe. Our waitress was really pleasant, polite and efficient. The food was excellent and my husband said it was the best cod he had tasted in a long while. I had the liver, bacon and onions, which was delicious. Our friends thoroughly enjoyed their meals too. The Inn has beautifully kept gardens with plenty of outside seating for those who want to eat outside. I would definitely recommended The Greyhound!"
Faultless and comforting Covid Guidelines
"My family and I have been coming to The Greyhound for over 30 years and it has hardly changed at all. We absolutely love this place. The rooms are spacious and extremely comfortable. The food is as amazing as I remember, particularly the liver and onions, which is a firm favourite of ours! The staff were friendly and very efficient and Kelly - the owner ensured that our stay was up to their and our own high expectations. She was lovely and very attentive to our needs. I was very impressed how the team ensured that they met with the COVID guidelines during our stay. We all felt very safe dining and staying here. Breakfast didn't disappoint either, plentiful and very tasty. What I love the most about the Greyhound Inn is that it is now very 'dog friendly' and your four legged friends are welcomed with open arms."
"The pub itself is a lovely old building in well-kept grounds. The staff are efficient, helpful and pleasant, and social distancing and hygiene is taken seriously.

I had a whitebait starter, which was crispy, and tasty. This was followed by a perfectly cooked, high-quality fillet steak with onions, peas and mash. I was just about able to squeeze in a delicious sticky toffee pudding with ice cream to finish. This was all washed down with a couple of pints of perfectly delivered Abbot Ale. My wife and daughters were equally enthusiastic about their meals, and we all enjoyed the experience greatly. Thank you, Greyhound Inn."
"We arrived at the Greyhound for an overnight stay after a busy and stressful day. The twinkling fairy lights in the garden looked so pretty and gave a great first impression. Check in was quick and easy and we found our dog-friendly room was warm and inviting with good quality furnishings and bedding and a very modern refurbished bathroom. Lovely touches like dog bowls, towel and poop bags were appreciated.
In need of sustenance we wandered to the bar (dogs allowed) and found a cosy spot right next to a roaring fire. The menu had a good range of pub classics and we had lasagne, chicken burger and the best chips I've had in ages. All the staff were so warm and friendly - I wish this place was my local! After a great night's sleep our breakfast was delicious with quality produce. I highly recommend a stay at the Greyhound - especially if you need a dog friendly place"
" I have just returned from a weeks stay at the Greyhound Inn and felt it was necessary to post a review due to the exceptional experience my family and I received. Having stayed somewhere that was chosen for convenience, due my husbands work commitment for the week, I will 100% return to this little gem. Nothing in life is ever perfect but The Greyhound Inn is one of the best places I have ever visited. I often feel "awkward" when visiting new places/hotels/pubs restaurants etc but Kelly and the team ensured my stay was a comfortable 'home from home' experience. There is something special about this place, I don't know whether it's the beautiful surroundings, the quirky pub, the exceptional food, the faultless service, the warm and friendly staff or the cosy rooms that make it so endearing.... but it just is."
The staff were wonderful, very friendly and helpful
'We stayed at the Greyhound for a few days last week. We enjoyed it very much. Very comfortable room, good shower, pleasant outlook. The staff were wonderful, very friendly and helpful. The food was what I would call good pub food, very tasty and well-cooked. We were well looked after and will definitely be booking again. Highly recommended"
The locals and made to feel very welcome
"We can't praise the Greyhound Inn enough it was just wonderful from the time we arrived till the time we left. Kelly & Steve have a great team, food and cleanliness all first class. Enjoyed our evenings in the bar with the locals and made to feel very welcome. Looking forward to our return!"
Albert, our dog, thought he had gone to doggy heaven!
"We had a wonderful stay. Great accommodation, great atmosphere sitting by the log fire in the pub and such a warm welcome from Kelly and all her team. Albert, our dog, thought he had gone to doggy heaven. His own welcome package in the room and sausage for breakfast. Thanks for a wonderful 3 day break".
The 12oz steak was great value and the best we every had!
"We were in the middle of moving house when we arrived for 1 night stopover and we were bowled over by how warm and hospitable The Greyhound is. The well trained team were dressed in Victoriana, which was fun and the roaring log fire in the bar was wonderful. We ate lunch and dinner in the cosy traditionally furnished dining room. Spotlessly clean and service absolutely superb. The food is traditional pub food including some 'in the basket meals' which are all cooked fresh on the premises. The 12oz steak was great value and the best we have had in a long time. Rooms spotless, warm and cosy and overall, The Greyhounds well trained team could not do enough. Couldn't recommend highly enough."
The dog paddock was brilliant!
"We were welcomed very warmly and shown to our very comfortable room. Excellent decor in with tradition of whole place and outstanding food. We stayed with a dog and he was made very comfortable with some nice touches. The dog paddock was brilliant and CNN my son thoroughly enjoyed playing with the dog in a very safe environment. We'll definitely be back soon 😊" Judith
Lovely grounds, great room!
"We thoroughly enjoyed our stay at the Greyhound and so did our two dogs who were welcomed just as much as we were! Lovely grounds, great room on the ground floor for easy access for the dogs. Food amazing, staff fantastic. We will return!' Sally
Such a warm welcome from husband and wife team
"Such a warm welcome from husband and wife team. Every little need was met. It was the first day hospitality opened, superb attention to detail. Try the compote for breakfast and also the shuttleberry jam. Unique! Had a downstiars room in the barn conversion with doors outside to a picturesque, landscaped garden. Noise from passing traffic was the only negative. Maybe dinner service was a little slow (an hour from sitting down to getting the meal) but it was the first day for non-business hospitality, so understandable If in the area,would definitely return. Thank you." Susan
Found this pub on a motor home app site visited today
It looked so good I decided to jump in my car from gower peninsula 1 hr 50 minutes drive it did not disappoint what a little gem booked a table for lunch first class food and drinks as soon as I walked in I could feel a great atmosphere I take my hat off to the owners very polite staff all dressed in Victorian dress work ongoing with patio looks great excellent details of furniture will definitely go back in the near future I just wish there were more like this in our area well done to all.
Couldn't recommend it more!
"Set in the backdrop of the stunning Wye Valley, this pub is steeped in history and splendour. Beautiful both inside and out. The pub (including food and beer) is exemplary, as is the accommodation, which appears to have been recently renovated to a very high standard. Breakfast (included) was excellent. Staff were outstanding.
Couldn't recommend it more!" Ian